>> Friday, July 16, 2010


Ecoland is a small family-owned company that believes in "helping our planet and our loved ones by producing the best quality organic cotton apparel." Through their products and business practices, they seek to promote environmental and social responsibility.

Why use organic cotton? Here are just a few reasons:

• Conventional cotton uses approximately 25% of the world's insecticides and more than 10% of the pesticides (including herbicides, insecticides, and defoliants).

• Eighty-four million pounds of pesticides were sprayed on the 14.4 million acres of conventional cotton grown in the U.S. in 2000 (5.85 pounds/ acre), ranking cotton second behind corn in total amount of pesticides sprayed. (USDA)

• The Environmental Protection Agency considers seven of the top 15 pesticides used on cotton in 2000 in the United States as "possible," "likely," "probable," or "known" human carcinogens

Ecoland offers organic cotton socks for the whole family.



Organic cotton baby newborn quarter socks
Itty bitty, light and fluffy, your baby's feet will be so comfortable in these soft organic cotton quarter socks. Made with highest quality organic cotton. 84% Organic Cotton, 13% nylon, 2% rubber, 1% Spandex
2 pairs/pack (1 pair white, 1 pair natural)
Size 0-6 months.



Women's organic cotton ankle socks
This classic organic cotton ankle socks is upgraded with cushioned ankles and arch support. Goodbye sore feet, hello new favorite socks! 84% Organic Cotton, 13% nylon, 2% rubber, 1% spandex
Available in natural only
One size fits most - Shoe sizes 4-10





Men's organic cotton ankle socks
Strong arch support helps to keep your feet healthy, whether you stand or sit all day. Made with 84% Organic Cotton, 13% nylon, 2% rubber, 1% spandex.
Available in white only.
One size fits most - shoe sizes 6-11

GIVEAWAY DETAILS: Ecoland is offering an organic sock family prize pack consisting of one pair each of women's organic ankle socks, men's organic ankle socks, and baby organic quarter socks.

Giveaway Dates: July 16- August 2, 2010 Midnight CST

How to Enter:
To enter this Giveaway, you need to do one or more of the following and post a comment below about each action you took. Each comment will count as a separate entry so your chances of winning increase but only the #1 entry is required.

1. Required: Visit Ecoland and leave a comment with what other product you absolutely love.
2. Follow Moms Wear Your Tees Blog in right margin w/ Google Friend Connect or subscribe to RSS feed
3. Like Ecoland's Facebook page
4. Like the Moms Wear Your Tees Blog Facebook page in right margin
5. Follow Ecoland on Twitter and MWYT on Twitter
6. Tweet and leave URL: Enter to #win Ecoland Oraganic Socks Family Prize Pack Giveaway http://www.momswearyourtees.blogspot.com @MWYT @ecoland
7. Grab my blog button and leave a URL I can visit
8. Blog about this giveaway with a link to it and and leave a URL I can visit

Giveaway Rules:
Open to residents of USA and Canada, age 18+ to enter. GIVEAWAY IS NOW CLOSED. The winner is #40, AllTheWiser.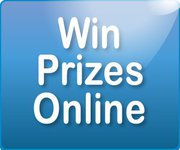 Sweepstakes
SandysRealm.com Sweepstakes
- Sweepstakes, Instant Win Games, Freebies & More! FREE listing of prizes waiting to be won by YOU!